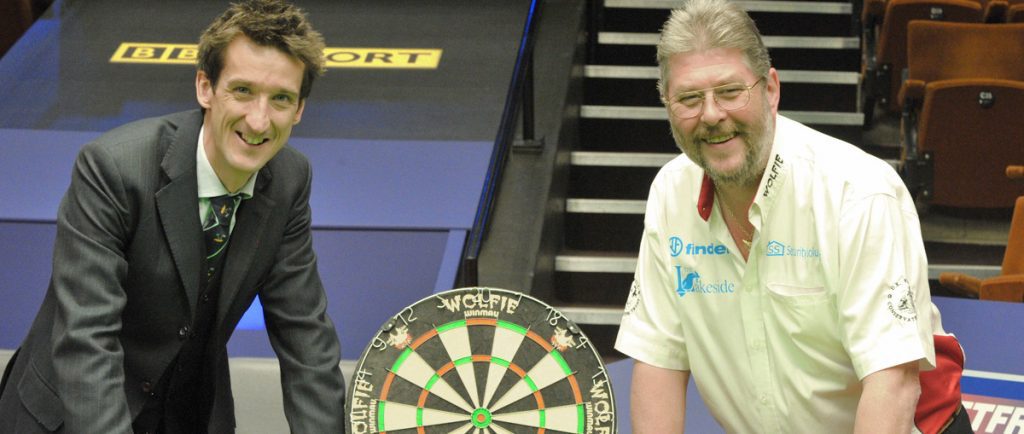 Rob Walker is a Channel 4 and BBC Sport broadcaster with more than 20 years of screen experience in the TV industry. Rob's unparalleled enthusiasm and energy – for life and sport – has taken him around the world to commentate and report on many iconic moments.
Becoming a broadcaster and a commentator in particular was Rob Walker's childhood dream and it's a job he has never taken for granted.
Armed with a distinctive, diligent and passionate delivery, Rob's voice and face have seen him become a regular feature on both Channel 4 and BBC sport major event output working on Athletics, Triathlon, Snooker, Darts, Rugby and Boxing.
Away from work and spending time with his wife and son, running is Rob's number one hobby. A former county champion at cross country and 1,500m, in 2005 he completed the average club runners distance running "Triple Crown." Breaking one hour for 10 miles, 80 minutes for a half marathon and 3 hours for a full marathon. These days his knees are creaking, but he is never more relaxed than when out for a 6 miler around the lanes of his home in Gloucestershire.
Starting out
Young aspiring broadcasters often ask those in the industry how they got there and Rob's honest answer is always that everyone's journey is different.
After studying English and Drama at Exeter University (and staying on for a year after being elected President of the Students Union,) Rob did a Post Graduate Diploma in Broadcast Journalism at Falmouth College of Arts. His TV career began with a 3 year stint in 2 different ITV Regions. ITV Westcountry in Plymouth and ITV West in Bristol. That led to a 3 year stint at BBC Sport in Television Centre which finished in 2006 and he's been freelance since.
Work achievements
On the South China sea in 2008 his live off shore interviews with Britain's Olympic gold medal winning sailors provided the BBC with some of their most memorable Beijing footage.
Four years later in London 2012 after hosting the Sailing venue opening ceremony in front of a crowd of 10,000 on the beach in Weymouth, Rob was the first person to interview Ben Ainslie live after he secured gold number 4 and became the greatest Olympic Sailor in history.
Since 2011 Rob has been one of Channel 4's 3 lead commentators in IAAF and IPC Athletics, very much enjoying working alongside regular colleagues John Rawling and Katharine Merry.
Just a fortnight after the end of the 2012 Olympics, the trio formed an integral part of Channel 4's BAFTA Award winning Paralympics coverage. Rob's commentary on David Weir's Golds was watched by more than 6 million people and became one of the highlights of an extraordinary Games.
The Sochi Olympics in 2014 marked the beginning of Rob becoming the voice of Channel 4's Opening and Closing Ceremony coverage at the Summer and Winter Paralympics. For the 2018 Winter Paralympics, he was the only commentator sent out to broadcast live on site in South Korea.
Rob has also presented Triathlon on 4 for more than a decade and worked as live anchor of the Channel's BDO Darts world championship coverage.
Athletics
Rob's versatility has also led to much work for him with overseas broadcasters. Having been one of the IAAF's lead international tv commentators on every Athletics world championship since 2007, his voice is recognised across the Caribbean, East Africa, India, Canada and New Zealand. That has led to him covering the last 3 Commonwealth Games, the Asian Games plus a host of major marathons and half marathons around the world every year.
Speaking
Rob Walker is a highly skilled, witty and accessible speaker and event host, honed in part thanks to his decade long role of working with live audiences as BBC Snooker MC. His warmth, honesty and ability to tell a story appeals to a wide cross section of people – not just sports fans.
In his regular visits to schools, universities and businesses, he underlines his strong belief that anyone can force open the door to their desired career with a thick skin, enough determination and a touch of humour.
"Rob always leaves audiences feeling positive and motivated about their own journeys, ideas and potential."
Snooker MC
As comfortable in front of an audience as he is in a commentary box, over the last decade Rob Walker has become the most recognisable Master of Ceremonies in Sport, helping to change the way Snooker is covered and presented to the public and bbc tv audiences.
His relationship with the players on and off the table combined with his skills as a reporter has led to some poignant and insightful interviews with the sports biggest names.
In 2018 he was asked to become an Ambassador for Disability Snooker and he is honoured to be playing a small role in helping the sport regain it's place in the Paralympics.
Journey through life
On Saturday June 4th 2005 whilst out on a run by the Clyde in central Glasgow, Rob Walker was involved in a rescue attempt which was to teach him much about the fragility of life and taking chances – metaphorically and literally – whenever you can.
Rob also has a passion for Africa and is a believer in opportunity for all. Since 2005 he has combined the two, running a ground breaking project by selecting and then personally leading a group of British teenagers on a fully funded 2 week tour of Kenya and Uganda. So far more than 40 young people have changed perceptions of both themselves and their potential. It's always one of the most uplifting fortnights of his year.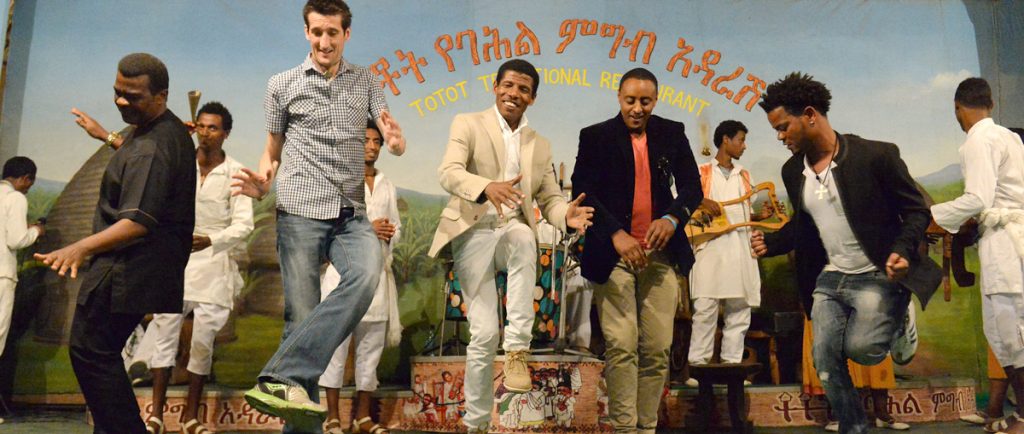 Rob Walker's determined, humorous and upbeat journey through life and the fickle world of tv sport has brought him into contact with some truly fascinating and inspirational people. His unique style and genuine enthusiasm for his craft always strikes a chord with both crowds and tv audiences.